Funkster wrote:
I watched 8 of his games on DB. His film isn't impressive, shows more wrong than right. Not sure what Pace and Co. sees in this kid? Only thing I can see as a potential building block is he can stay on the receivers hip on deep balls and has some PB follow through. I don't like this pick at all. Hope I'm wrong.
MoFugger wrote:
This is my problem with taking a pre injured player banking on his recovery and his highlight reel as explained by an NFL scout......

The scout told NFL.com that Jackson was a product of Alabama's loaded defense and "cherry-picked" bad passes to pad his stats before suffering a season-ending injury in 2016.

"He had like 10 first-rounders in front of him and lockdown corners who almost never needed help," the scout told NFL.com. "He got to sit back and cherry-pick overthrows. That's great work if you can get it."

Sent from my LG-V495 using Tapatalk
Because I am petty, I would like to point out these two horrible takes right after the draft in 2017, I'll let Doctor Cox handle it from here...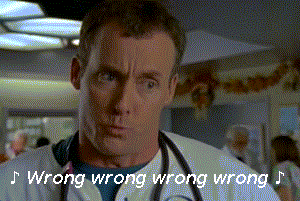 His run support still needs work but you don't draft a centerfield safety for his tackling ability, you get him to help swing/seal a game with a perfectly timed pick six....