Moderators: wab, RING4CHI, Pagan
Hall of Famer
Location: Sweet Home Chicago
Post
It's watered down football. You're not going to see big hits for the most part (I remember Hester getting drilled and getting up like WTF was that?). It's football, it's my favorite team's players, I'm going to watch it.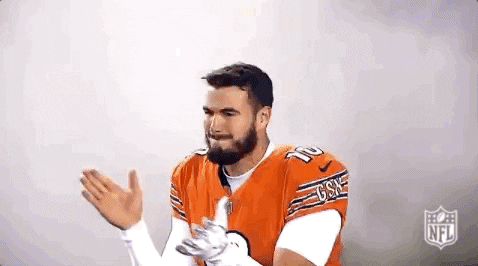 See it -- Trust it -- Rip it

"I don't care about numbers, I care about

letters

" -- Matt Nagy
Head Coach
Location: Valparaiso, IN, USA
Post
Mikefive's theory: The only time you KNOW that a sports team player, coach or management member is being 100% honest is when they're NOT reciting "the company line".
Go back to leather helmets, NFL.
Practice Squad
Post
just saw Inside the NFL - sounds of the year

probably Trubisky biggest hit - Kyle Williams Bills