I'm not gonna simply assume it can't be both yet it is possible after re-signing Massie Pace may have a decision to make here depending on the kind of money each any be seeking. In any event neither will be cheap to keep.
Of the two I personally feel Callahan would be the tougher to replace yet Amos is 2 years younger and has missed only 4 games in his 4 year career while in contrast Callahan has missed 10 in his last 3 seasons due to nagging injuries.
The benefit from that contractually may help keep his price down but when healthy he's probably a Pro Bowl level Slot CB who makes impact plays we seldom see from Amos whose steady and more available but not a huge playmaker.
Pace may do his best to sign Callahan to a deal with incentives and/or per game roster bonuses that will not have an immediate impact on his cap cost since they must be earned first the paid and charged to the cap the following year.
With Amos he may decide to do as he did with Fuller and allow the market to set his price giving himself the option via a non-exclusive rights tag to match his best offer. Here are some options to replace him if we do lose him in FA.
https://247sports.com/nfl/chicago-bears ... 28413844_1
" onclick="window.open(this.href);return false;
Deon Bush
Deon Bush was thrust into a starting role late in the season for the injured Eddie Jackson. While he did not come away with any big plays, he played well in place of his All-Pro teammate.
A fourth-round pick in 2016 out of Miami, Bush finally got a chance to prove himself late this season. He started the final two regular-season games in place of Jackson and also started the Wild Card playoff game against the Philadelphia Eagles. He ended the regular season with eight tackles, one sack and one forced fumble. He recorded three tackles in the playoff loss. He has limited starting experience but could be worth giving a shot this year.
DeAndre Houston-Carson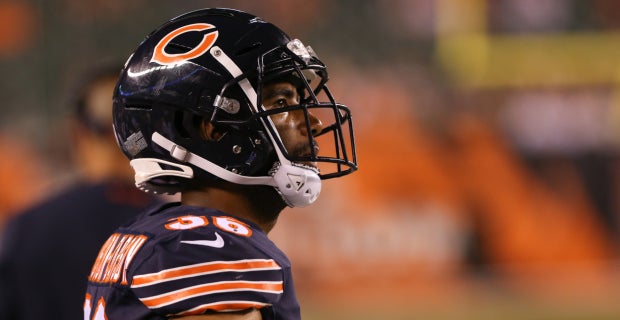 A sixth-round pick out of William & Mary in 2016, Houston-Carson saw action in eight games as a rookie. He finished that season with just two tackles and saw the majority of his work on special teams. In 2017 he was waived before the start of the season and was eventually placed on the practice squad. He was added to the 53-man roster a couple weeks into the season and eventually saw action in 11 games. During that time he recorded 10 tackles and two forced fumbles.
After suffering a broken arm during the preseason in 2018, Houston-Carson finished the year with 10 tackles in 13 games. The majority of his work came on special teams. He is another unproven contributor who will need to capture the attention of Pagano on film in order to push for the starting role.
Outside options
Another option for the Bears this offseason will be to look to the outside for help at the position. Without holding onto a first- or second-round selection in April's draft due to the Khalil Mack trade before the start of the year and a trade with the New England Patriots in last year's draft, Chicago's best option could be by looking in free agency. That does not mean the draft will not have options for the team, but they stand a better chance of finding an immediate contributor in the free-agent market.
George Iloka (free agent)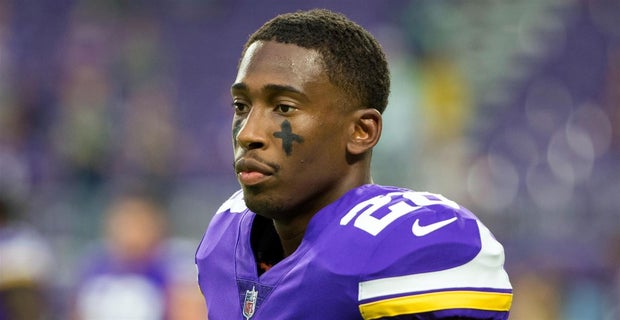 George Iloka is not flashy but he just makes plays. A fifth-round pick of the Cincinnati Bengals in 2012, he was surprisingly let go before the start of the 2018 season and signed by the Minnesota Vikings. He appeared in all 16 games and made three starts. He ended the year with 16 tackles and one forced fumble. He has recorded 359 tackles, 32 pass deflections, nine interceptions and three forced fumbles in his career.
Iloka is a steady NFL contributor and would be a wise veteran investment for the Bears.
Tyrann Mathieu (free agent)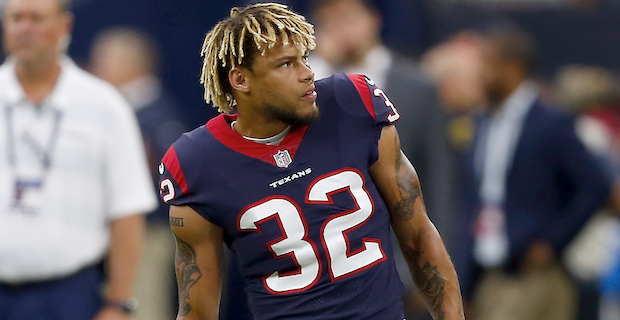 The Honey Badger is the most notable name on this list. Mathieu entered the league as a third-round pick of the Arizona Cardinals in 2013 following a rocky end to his collegiate career at LSU. He went on to earn All-Rookie Team honors in 2013 before getting both a Pro Bowl and All-Pro nod for his efforts in 2015. He spent last season with the Houston Texans on a one-year deal.
He has recorded 353 tackles, seven sacks, 49 pass deflections, 13 interceptions and four forced fumbles in his career. He started all 16 games for the second year in a row in 2018, racking up 89 tackles, a career-high three sacks, eight pass deflections and two interceptions. Mathieu is a dynamic safety who can make plays all over the field.
Adrian Phillips (free agent)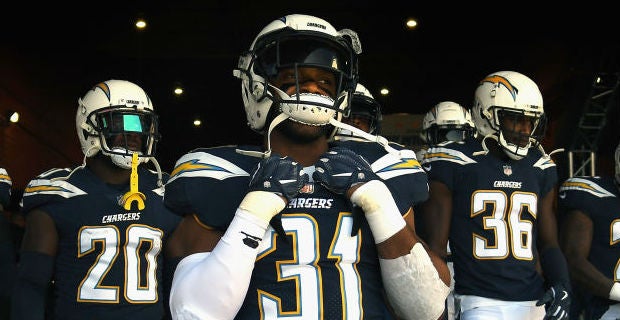 Phillips is set to become a free agent following a solid season with the Los Angeles Chargers. He went undrafted out of Texas in 2014 and has turned himself into one of the league's rising young safeties. He capped off the 2018 season by recording 94 tackles, nine pass deflections, one interception and one forced fumble. He was also named an All-Pro and Pro Bowler as a special teamer. He led the NFL this past season with 17 tackles. He has the ability to play down in the box as an extra linebacker and has the ability to make plays against the pass.
He has recorded 215 tackles, 18 pass deflections, five interceptions and two forced fumbles since his rookie season. He has come on strong the last three seasons for the Chargers and will be an interesting name to watch on the open market in 2019.
Amani Hooker (NFL Draft)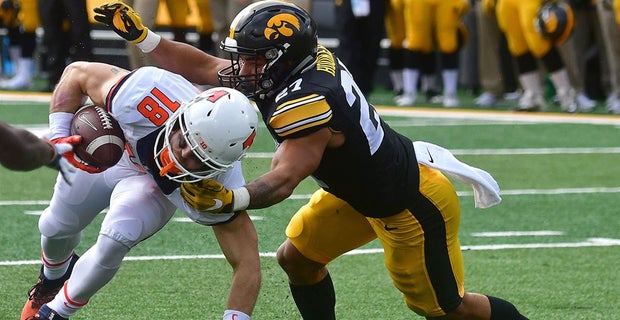 Amani Hooker is a hybrid strong safety/box linebacker. A three-year contributor at Iowa, he capped off his final season by recording 65 tackles, 3.5 tackles for loss, one sack, four interceptions and seven pass deflections. He proved in his final year he can get after the football but he is also someone who can take some risks at times. He finished his career at Iowa with 125 tackles, 3.5 tackles for loss, one sack, six interceptions and nine pass deflections.
He is a reliable tackler but it is not known if he will still be there in the third round when the Bears make their first selection in the 2019 NFL Draft.
Taylor Rapp (NFL Draft)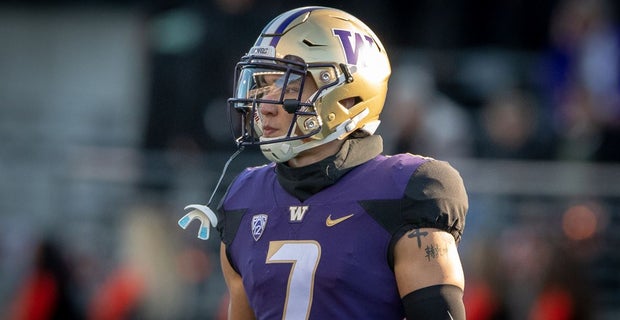 Taylor Rapp has a lot of work to do in pass coverage, but there is no denying his ability to make plays in the box against the run. A three-year contributor at Washington, Rapp ended his career with 168 tackles, 8.5 tackles for loss, six sacks, seven interceptions, six pass deflections, three fumble recoveries and two forced fumbles. A large chunk of his interceptions (four) came during his freshman season.
What makes him an interesting fit for Chicago is his ability to get after the quarterback. Chuck Pagano has a history of sending a large number of blitzes and Rapp proved during his time at Washington he has a knack for applying pressure to the quarterback.