Moderators: wab, RING4CHI, Pagan
Hall of Famer
Location: Armpit of IL.
Crafty Veteran
Post
Thanks for sharing. I am still cautiously optimistic Trubisky can become a great QB in the NFL. I think this year will be telling what direction he'll be heading in. I do agree with him that after this season the Bears roster will not be as good because we have a lot of decisions to make and will have to cut certain players, i.e. Trevathan, Amukamara, etc.
Never Die Easy
Hall of Famer
Location: Sweet Home Chicago
Post
Really, all I want is for the kid to feel comfortable in this offense to the point where he is reacting instead of thinking.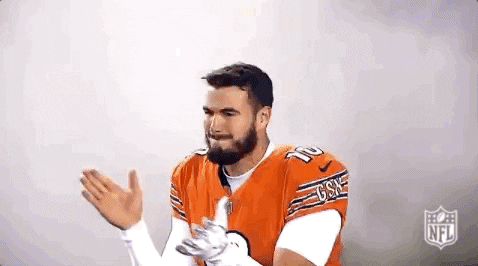 See it -- Trust it -- Rip it

"I don't care about numbers, I care about

letters

" -- Matt Nagy
Hall of Famer
Contact:
Location: The Bear Nebula
Post
when I first read the subject, I read it as Warren Sapp, and couldn't figure out why you'd be pimping for that jackass
"Don't sweat the petty things and don't pet the sweaty things."
George Carlin
BLOG : Emissions from the Bears Nebula