Of course we all posting these now so we can have the "I told you so" moment - and then we'll conveniently forget about them when Our Guys suck.
Round 2 | Pick 11: CB Jaylon Johnson | Utah | 6-0, 193 | 4.50/40
Of the corners who could be available at 11, I like him the best. If Gladney fell, I would take him over Johnson. AJ Terrell is my next favorite after Johnson. I think this is a great example where BPA and Need overlap. Versus some of the other corners, I think he will excel in a Man Press scheme like the Bears.
Round 2 | Pick 18 : Like most, I feel Pace will move down from here to pick up a 3rd round pick. He trades pick 50 to the Ravens for Pick 60 and Pick 106

Round 2 | Pick 28: Matt Hennesey | OG/C | Temple 6-4 307

Fits the mold of what Castillo is looking for in a smart, athletic lineman who can get to the second level. He stood out at the Senior Bowl and his game tape has caused him to move up draft boards in this unique period of NFL scouting.
Round 3 | Pick 42: WR Devin Duvernay | Texas | 5-11, 200 | 4.39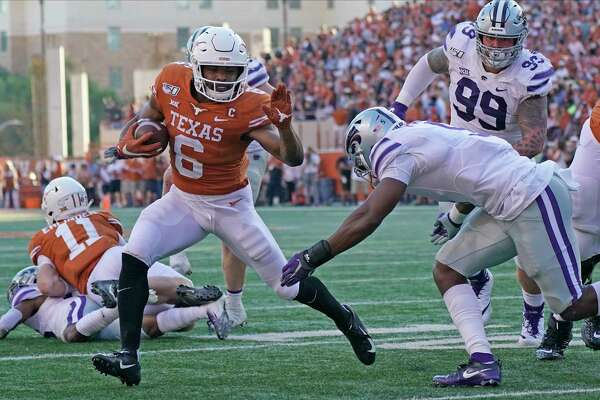 It pained me so not to pick My Guy Harrison Bryant here - but I think for a true Big Play WR is even greater than the need for a TE. Duvernay has really been over-looked in this draft and brings Mims-type speed (4.39) and big time production (nearly 1400 yards on over 100 catches and 9 Tuddies).




Round 5 | Pick 17: TE Jared Pinkney| Vanderbilt | 6-4, 257 | 4.63


Top rated TE coming into this season but had HORRIBLE QB play. Very Desmond Clarkish.


Round 6 | Pick 17: QB Anthony Gordon | Washington State | 6-2, 205


Better than Minshew.


Round 6 | Pick 21: OG Danny Pinter | Ball State | 6-4, 306


Was hoping for a worn out tape of Shane Lemieux, but he'll be gone. Former tackle with T-Rex arms and that will keep him inside at guard.


Round 7 | Pick 12: DT Raequan Williams | Michigan State | 6-4, 308 | 5.04


Local kid with a great story - good traits, needs some coaching. Really good at batting balls in the air.


Round 7 | Pick 19: RB Levante Bellamy | Western Michigan | 5-9, 192 | 4.50


Super productive MAC RB with good athletic traits. Plus he can catch.