Here it is, from the
mothership
. This is easier than me trying to type the whole thing out manually: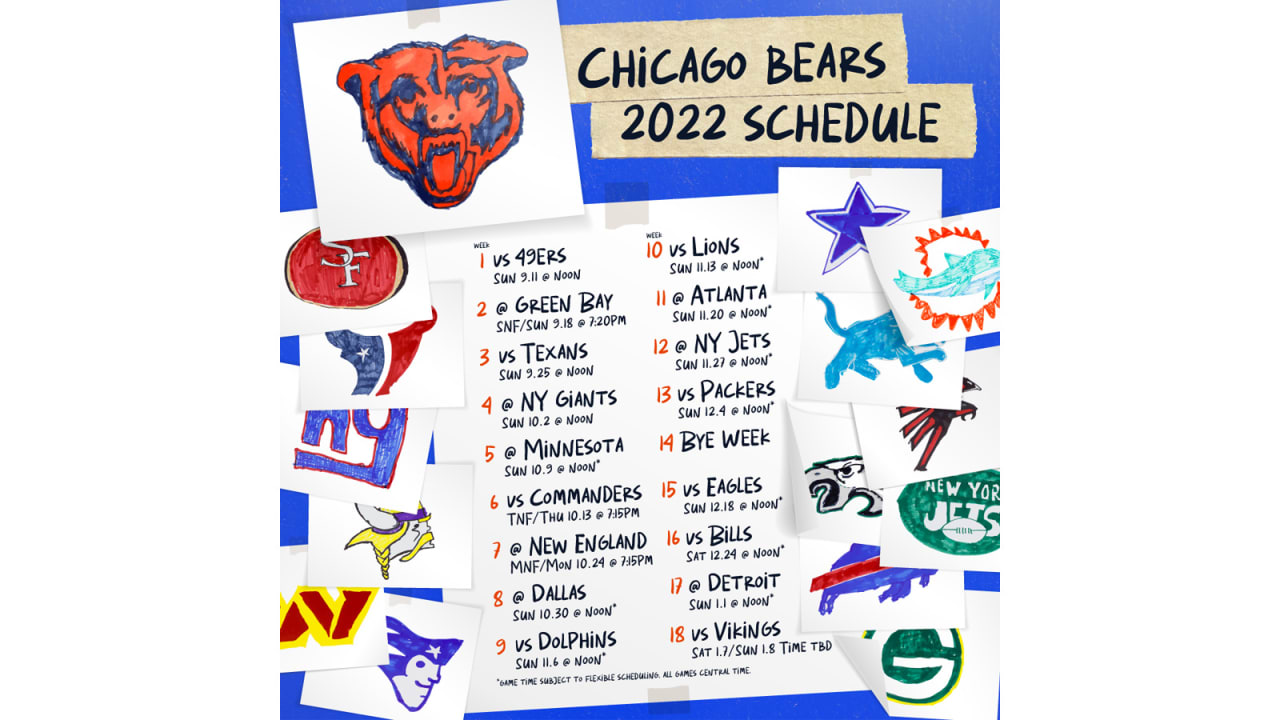 Yes, the bye week is week 14. Yikes.
After Halloween in Dallas, the Bears next nine games have two tough ones (Pukers, Bills), one maybe against the Phins, and the rest winnable. And all Sunday early afternoon games (yea!). If this team can eke out 4-4 through Dallas, who knows if they can show improvement over the season? Perchance to dream...
The link above also has info about ticket purchases and other things for fans to consider if they want to see a game live.