Moderators: wab, RING4CHI, Pagan
Hall of Famer
Location: Berwyn, IL
Post
Love it! Knew it was coming. Glad it's done.
MVP
Post
It's a lot of money, but Hudson with Oakland just got about 10 a year. Going rate for elite interior linemen now. I'd check in on Trevathan now, see if he'd take something team friendly for maybe 2 more years. Then earmark money for EJax.
MVP
Post
Woof.
That's a spicy meataball.
1999-2002: Mouth Off Sports Forum (RIP)
2002-2014: KFFL (RIP)
2014-2016: USAToday Fantasy Sports Forum (RIP)

Hello, my name is Moriarty. I have come to kill your website, prepare to die.
Head Coach
Location: Valparaiso, IN, USA
Post
That's a lot of bread.
Mikefive's theory: The only time you KNOW that a sports team player, coach or management member is being 100% honest is when they're NOT reciting "the company line".
Go back to leather helmets, NFL.
Site Admin
Location: Champaign, IL
Post
Any word yet on how this is distributed?
Hall of Famer
Location: Berwyn, IL
Post
Let's face it. He's one of the best young G's in the league. Glad we locked him up.
Post
Outstanding. One less thing to worry about and it makes other extension situations like Eddie Jackson clearer. I almost wonder if this doesn't mean that Kyle Long is gone after this season. Works for me.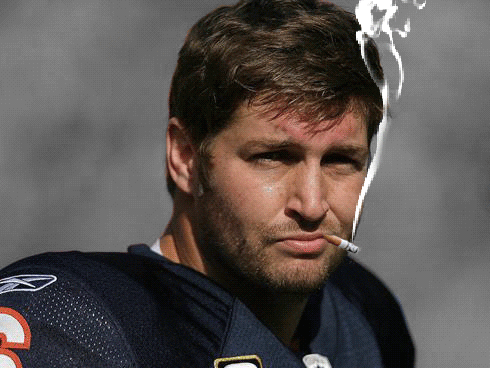 Pro Bowler
Location: England
Post
Good to see 'our ' guy getting paid. Actually a better deal for the bears then I thought we'd get
Site Admin
Location: Champaign, IL
Post
It's not a bad deal. Guy is tenth highest paid guard in the league, I believe.
Hall of Famer
Location: Berwyn, IL
Post
There is always a lot of talk about QB's, and their dislike for having the front of the pocket collapsed by the defense. Great OG's are invaluable in allowing your offense the ability to execute the plays that they want to. The front three of Whitehair-Daniels-Long are going to be a formidable force.
Head Coach
Post
It'd be 9th in average per year if all the new money started now. If it is tacked onto his current deal its even better and there's time for others to go above that in the short term, let alone the long term.
I'm pretty happy with that! Looking forward to seeing the details as it might be even better than at first glance.
"I wouldn't take him for a conditional 7th. His next contract will pay him more than he could possibly contribute.".

Noted Brain Genius Malk, Summer 2018.