Moderators: wab, RING4CHI, Pagan
Assistant Coach
Location: Mesa, AZ
Post
Practice Squad
Post
this is especially egregious considering the refs put us in a 1st and 40 situation.

They had no problems overlooking at least 5 instances of glaring holding but they throw the flag on us on 3 consecutive plays.

Not blaming them on losing the game, I still put that squarely on Nagy but it's a real bad look for the zebras.
Hall of Famer
Contact:
Location: The Bear Nebula
Post
there seems to always be a pro-Green Bay bias in Packer Bears games by the officials ... and that is not just homerism speaking because in most instances there s ample visual evidence to back up the claim

and until the Bears do something to remove the stigma that they are the Packers bitches, they will continue to never get the benefit of the doubt or the benefit of calls
"Don't sweat the petty things and don't pet the sweaty things."
George Carlin
BLOG : Emissions from the Bears Nebula
Site Admin
Location: Hoffman Estates, IL
Post
I will usually never pass down an opportunity to say something bad about the Packers but I wonder if someone counted every hold in every game, and averaged it out, if 7 on a player is actually high. If it is, I'm all for making a big thing out of it, but I have a feeling the refs have to balance things out otherwise there would be a flag on every play. We just happened to be the team with the L this time so there's a tendency to fixate on things like this.
Head Coach
Post
It seems to happen a lot in packer games. 4 of those where very aberrant. I have mentioned it for years to my packer friends and they always brush it off, but generally they agree. I mean they yanked him by the collar. In front of the ref.
Practice Squad
Post
If your going to call penalties, call them both ways.

If your going to "let the boys play" the same applies.

The 1st and 40 series -
Holding on Leno, no replay however looks ticky tack at best from what I can see
Hands to the face, again on Leno - He did it, but much like holding it happens EVERY PLAY on the line.
Offensive pass interference on Gabriel - Ticky tack call - he entended arms, but did he push off? To me it could easily have been him "maintaining his position". Also, if the role was reversed and Gabriel was in front and the Pack defender had back position and picked it I do not think they would have thrown that for def PI. It certainly was not worse than at least 4 of those missed holding calls.

Again, either let them play or make the calls.
Hall of Famer
Location: Sweet Home Chicago
Post
I was screaming to the high heavens that Mack was getting fucking mugged. It's bullshit that it's not called.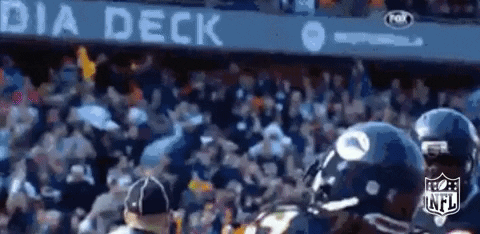 First 41 starts in NFL

(updated weekly)

:

Drew Brees: 61.2% | 8261 yards | 52 TDs | 37 INTs | 6.60 YPA | 82.2 rating

Mitch Trubisky: 63.4% | 8554 yards | 48 TDs | 29 INTs | 6.7 YPA | 85.8 rating

Hall of Famer
Location: Berwyn, IL
Post
Fuck the Packers and their uncalled holding penalties. Fuck 'em. I hope that city falls into Lake Michigan.
Mod
Post
I think the reality is that most teams with high profile QB's are going to get away with more holds. I don't think it's a conspiracy or bias specific to the Packers. I think it's human nature.

No ref wants a HOF career to get ended on his watch.