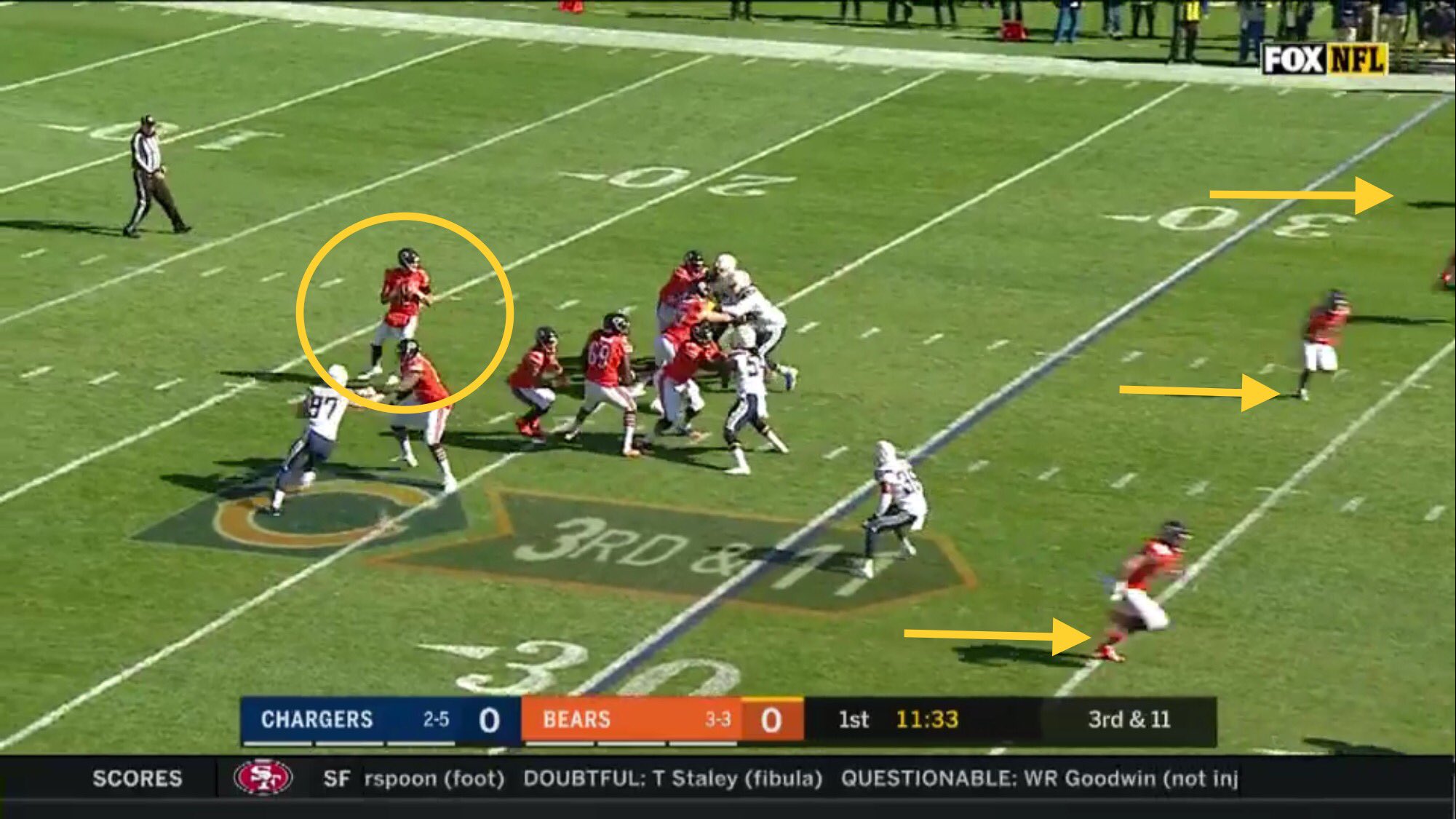 Mitch has a clean pocket, hits his drop, but there isn't a single WR into his route. He has nowhere to go with the ball yet. He tries to climb the pocket and buy time for a WR to break, but is dropped by Bosa.
I'm a Nagy supporter, but this is a bad play design. The problem is the depth of the route combinations plus the depth of the drop. That ball should be out when he hits his drop, but it can't be with the way that route combo is designed and/or the depth of the drop. It should either be a 5 step drop or a have two WR's run a different route.
And yes, he was sacked, but the OL was blocking for a 3 step drop.