Moderators: wab, RING4CHI, Pagan
Site Admin
Location: Champaign, IL
Post
"None of us are in the board room, locker room, or on the sideline, so in a way, we don't know shit."
- Otis Day
Read UOK's Summary of the Average Angry Bears Fan
MVP
Post
Buh bye...
Chuck Pagano's defensive rankings in 6 years with Indy: 26th, 20th, 11th, 26th, 30th, and 30th.
Head Coach
Location: South Dakota
Post
Don't know if he did anything or not.

Guy seems a little flaky as he comes and goes randomly.
Mod
Post
Admittedly, I forgot he was even associated with the team. It's a shame he's leaving after the impact he made...
Hall of Famer
Location: Sweet Home Chicago
Post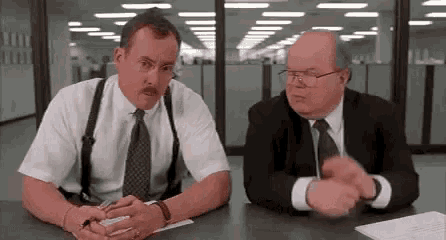 First 43 starts

:

Drew Brees: 61.1% | 8760 yards | 57 TDs | 40 INTs | 6.65 YPA | 82.5

Mitch Trubisky: 63.2% | 8986 yards | 53 TDs | 31 INTs | 6.7 YPA | 86.1

Assistant Coach
Post
Obviously we're all a little unsure of what he did here, but now the Nagy has significantly increased the NFL experience on his staff, hopefully whatever Childress' role as sage, experienced NFL coach is not needed.
Fka "BillGeorge61" @CBFans.net
MVP
Post
That's interesting.

Could mean any number of things. Unfortunately, we'll probably never know what it's due to.
1999-2002: Mouth Off Sports Forum (RIP)
2002-2014: KFFL (RIP)
2014-2016: USAToday Fantasy Sports Forum (RIP)

Hello, my name is Moriarty. I have come to kill your website, prepare to die.
Hall of Famer
Location: Berwyn, IL
Post
Well, his impact was certainly not positive so...